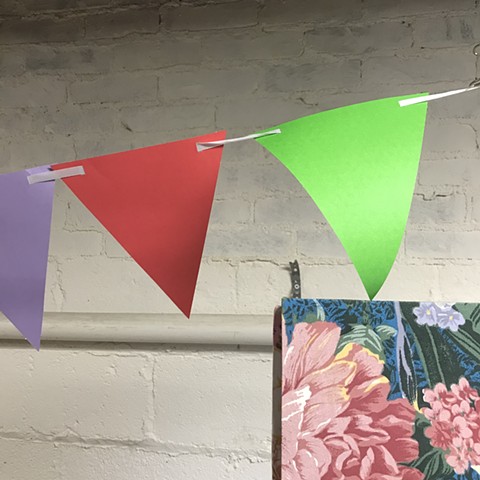 I make paintings because not making paintings makes me uncomfortable.
My paintings triangulate somewhere between cartoon, still life, and landscape. I typically make paintings on recycled materials, creating images that react to and interact with preexisting patterns. Sometimes, as a change of pace, I sit outside and paint what I see. My paintings are meant to entertain and unsettle, but sometimes just end up being pretty.
I am an artist from Illinois. I have been making art as far back as I can remember. There is an expensive piece of paper in a drawer somewhere certifying that I know how to paint and draw.